Registered Coach Status (2021)
Registered Coach status recognizes self-declared coaches and instructors, including those working towards a Coach Certification and those new to equestrian instruction who will work alongside an experienced coach. This status can also be selected by those with formal training or extensive experience until the Licensed Coach Status becomes mandatory.
To obtain status you must have an active EC Sport Licence and meet the requirements listed below.
IMPORTANT: Uploaded documents will not be verified until after payment has been received for your Coach Status application in MyEC.
---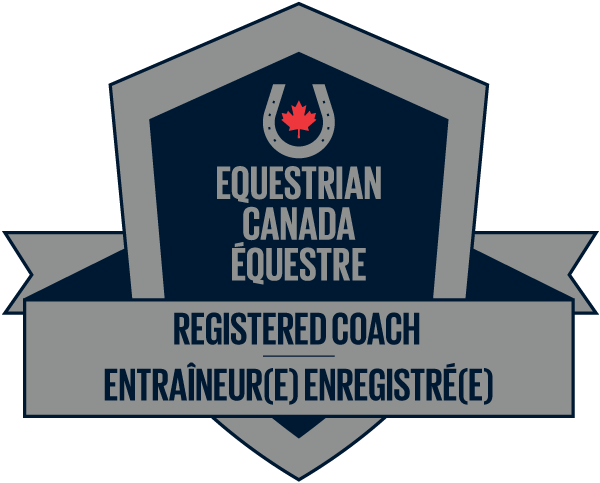 The following is required
Requirement
Name
Requires at least 1 Completed

Equestrian Canada: Concussion Awareness
NCCP Making Headway in Sport (Multisport)
Requires at least 1 Completed

Fostering Healthy Equestrian Environments
Coaching Association of Canada Safe Sport Training
Respect in Sport for Activity Leaders (Mandatory for SK & MB Coaches)
Requires at least 1 Completed

Standard First Aid Level C (delivered by a recognized Canadian First Aid provider)
Requires at least 1 Completed

Enhanced Police Information Check (EPIC) - Coach
Criminal Record Check (CRC)
Requires at least 1 Completed

Equestrian Canada Online Screening Disclosure
Screening Disclosure Form
Requires at least 1 Completed

Coaching References
Requires at least 1 Completed

EC Certificate of Insurance