Home
>
Live Training
>
NCCP Performance Planning and Advanced Practice Planning for Equestrian Sport
PD POINTS: 5.0 DURATION (HRS): 24.00

Equestrian Canada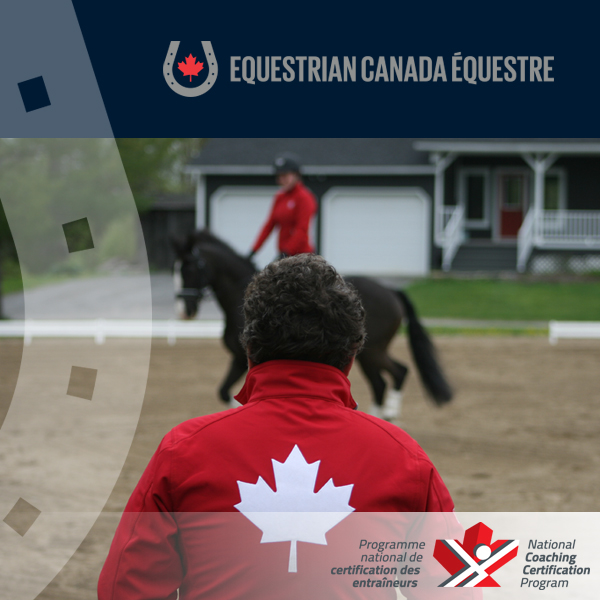 This is a Competition Development equestrian specific course. Please note that this course will be delivered in English, although bilingual staff will be present to offer explanations and answer questions in both official languages.
In order to achieve peak performance, an athlete's training program needs to be periodized according to the demands of their sport, as well as their individual development needs. The Performance Planning and Advanced Practice Planning for equestrian sport module allows coaches to reflect on the structure of a yearly plan, and appropriately sequence training and development priorities so as to achieve peak performance.
This module is a perfect next-step after the Design an Equestrian Sport Program module.
After completing this course, you will be able to:
Perform a thorough analysis of the demands of your athletes' sport at the elite (high-performance) level;
Outline a program structure based on training and competition opportunities;
Identify appropriate measures for promoting athlete development within your own program;
Integrate yearly training priorities in your own program;
Organize and sequence training priorities and objectives on a weekly basis to optimize adaptations;
Evaluate the ability of your athletes/team to perform up to their potential in competition;
Identify the factors that affect practice planning;
ensure that practice plans are consistent with the microcycles and phases of which they are part;
sequence exercises in a practice so that their order is consistent with the research on sequencing;
develop a plan for training technical and tactical abilities over a microcycle; and
develop a plan for a microcycle that helps athletes taper before a competition.
NCCP
Proffesional Development
Performance Analysis
Coaching Effectiveness
Planning
Athlete Development
Equine Development
Dressage
Driving
Endurance
English
Eventing
Jumping
Reining
Vaulting
Western
Available times and locations
There are no in person dates for this program. Please return to continue searching.