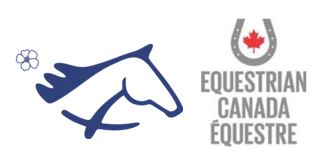 EC/HCBC DRESSAGE JUDGES CLINIC: September 16-18th, 2022 at the Saanich Fair Grounds in Saanichton BC
CLINICIAN: Cara Whitham, EC Senior and FEI 5* Dressage Judge
ATTENDANCE: This clinic is a must attend for all HCBC, EC Dressage Officials needing updating, anyone wanting to become a Dressage Judge and wanting to start their education with one of the best or Dressage riders wanting to know what will earn you those top scores.
AGENDA: To be Announced closer to the clinic date.
*Friday will be a shortened evening session and not a full day*
Available times and locations
There are no in person dates for this program. Please return to continue searching.