Home
>
Live Training
>
NCCP Competition Development: High Performance 1 (HP1) information session
PD POINTS: 1.0 DURATION (HRS): 1.00

Equestrian Canada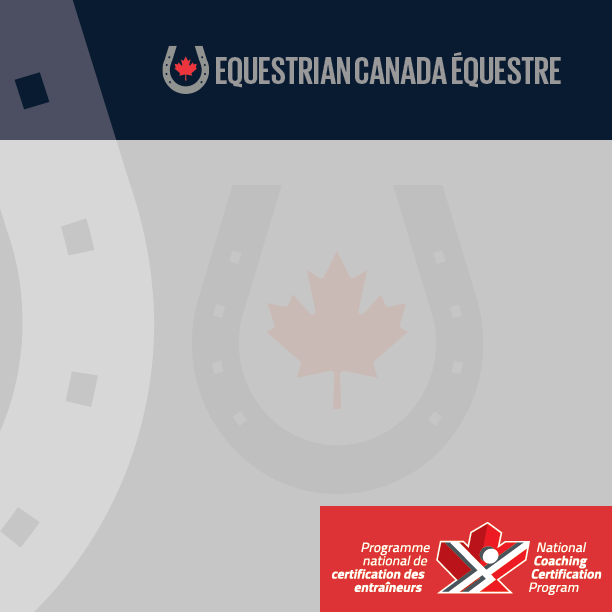 Learn more about the NCCP Competition Development: High Performance 1 (HP1) Certification pathway, eligibility requirements and cohort process.
Please note that this presentation will be delivered in English. Bilingual staff will be present to address any questions raised in both languages. Participants who attend this presentation, materials will be shared in both official languages following the session.
Cette séance d'information portera sur les étapes, les critères d'admissibilité et le processus du programme pilote de la certification de Compétition - développement CE PNCE : Haute performance 1 (HP1).
Cette séance d'information sera présentée en anglais seulement. Des employés CE bilingues seront présents afin de répondre aux questions dans les deux langues. Les participant(e)s qui seront présent(e)s à la séance d'information recevront tout le matériel dans les deux langues officielles après la présentation.
Coaching Effectiveness
Athlete Development
Dressage
Eventing
Jumping
Other
Reining
Western
Available times and locations
There are no in person dates for this program. Please return to continue searching.