PD POINTS: 5.0 DURATION (HRS): 2.00

Equestrian Canada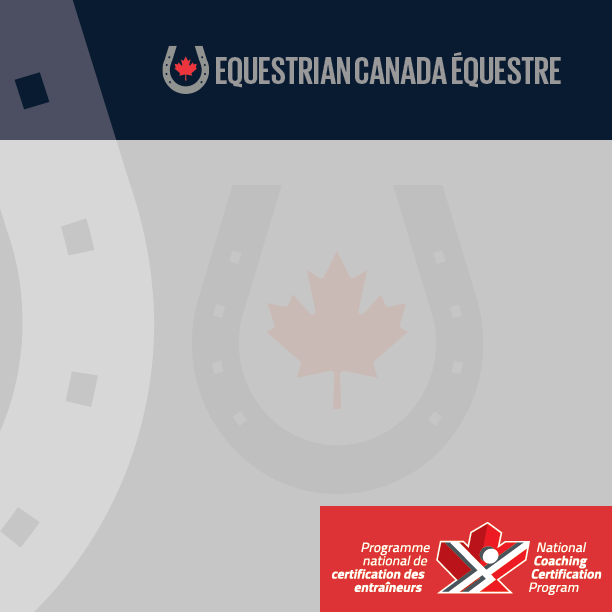 This module will provide participants with an explanation and exploration of 'What is LTED' and where both athletes and coaches fit. Participants will understand that the LTED Framework defines optimal training, competition, and recovery programs based on biological age rather than chronological age, therefore based on human growth and development principles. Along with encouraging an athlete-centred approach to equestrian development, athletes with a disability will see how they can achieve success and enjoyment in the sport. There will be discussions surrounding optimal windows of trainability and training vs growth and development, training vs competition, and recommended competition to training ratios and development stages.
When registering for this module, you will receive complimentary access to the Sport for Life Society's Introduction to Long-Term Development in Sport and Physical Activity eLearning course.
Training applicable to: Coaches, Parents, Officials, Facility Owners, Riders
Certification Contexts: Instructor; Competition-Coach; Competition Coach Specialist; High-Performance 1
NCCP
Proffesional Development
Breed sports
Dressage
Driving
Endurance
Eventing
General Performance
Jumping
Para-Dressage
Reining
Saddle seat
Speed Events
Vaulting
Coach
Coach Evaluator
Instructor
Learning Facilitator
Master Coach Developer
Officials
Parent
Rider
Available times and locations
DATE
LOCATION

Feb 10, 2024
Time: 10:00-12:30


Sign-up by: Feb 7, 2024

Ontario Equestrian - Zoom, Aurora
$ 49.95
REGISTER


Seats remaining: 50

Instructor: TBD TBD

Language: EN

Notes:

Please note that this course is scheduled for Ontario - Eastern Time.