PD POINTS: 5.0 DURATION (HRS): 6.00

Equestrian Canada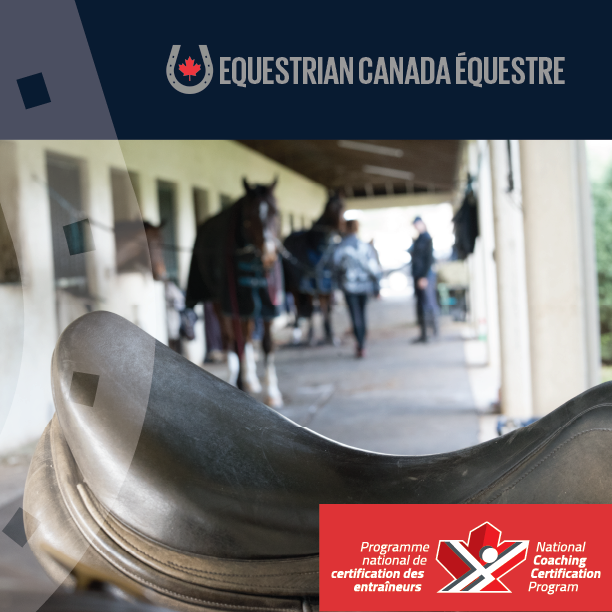 Plan an Equestrian Practice helps coaches develop the skills needed to plan a practice (lesson) that meets the standard of the National Coaching Certification Program (NCCP) and to develop an Emergency Action Plan.
This module prepares coaches to plan safe and effective lessons. The Equestrian Canada NCCP Plan an Equestrian Practice module will prepare you to:
Explain the importance of logistics in the development of a practice (lesson) plan
Establish an appropriately structured lesson and identify appropriate activities in accordance with EC's LTED Framework
Plan an Equestrian Practice will give you the skills to:
Organize a well-structured practice (lesson) plan with safe, age-appropriate activities you've designed to match the proficiency level of participants
Identify potential risk factors that could impact the sport and practice activities
Create an Emergency Action Plan (EAP)
Identify practice goals and design activities that offer the best training benefits for the athletic skills required in your sport
Certification Contexts: Instructor; Competition-Coach; Competition Coach Specialist
Planning
Athlete Development
Breed sports
Dressage
Driving
Endurance
English
Eventing
General Performance
Jumping
Para-Dressage
Reining
Saddle seat
Speed Events
Vaulting
Available times and locations
DATE
LOCATION

Sep 19, 2023 - Sep 21, 2023
Time: 19:00-21:30


Sign-up by: Sep 17, 2023

Ontario Equestrian - Zoom, Aurora
$ 79.95
REGISTER


Seats remaining: 20

Instructor: Theresa Rondeau Vuk

Language: EN

Notes:

This course will take place on three consecutive evenings during National Coaches Week: September 19, 20 & 21

Participants must attend all sessions to receive credit.