PD POINTS: 5.0 DURATION (HRS): 4.00

Equestrian Canada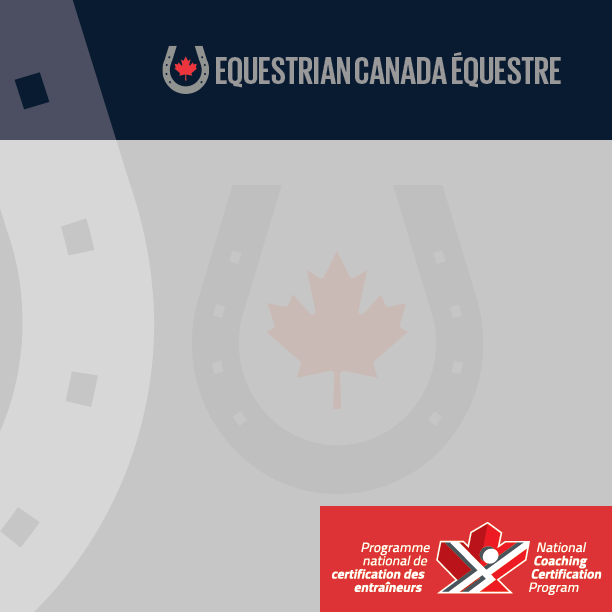 The Manage a High Performance Equestrian Sport Program provides High Performance 1 Coaches with the opportunity to plan and interact with program budgeting, setting staff and team expectations, arranging team travel, building athlete agreements, and reporting on athlete/team progress, looking at nutrition plans and insurance coverage for competitive equestrians.
Upon completion, you will be able to:
Plan and manage the elements of a high performance program
Understand equine nutrition for the performance horse

Understand insurance requirements for competitive equestrians
Coaching Effectiveness
Planning
Available times and locations
There are no in person dates for this program. Please return to continue searching.