International Trainers Passport for Equestrian Coaches
Equestrian Canada offers the International Group for Equestrian Qualifications (IGEQ), International Trainers Passport for EC NCCP certified coaches. The IGEQ is an independent voluntary organization of national equestrian federations (NFs) worldwide, which has compared and harmonized equestrian coach qualifications, producing a matrix of minimum requirements at 3 international levels for 6 disciplines.
The International Trainers Passport (ITP) offers easy confirmation of coaching qualifications and is available only to those holding eligible qualifications according to the IGEQ recognised list of Eligible Qualifications.
The ITP enables coaches to have their qualifications confirmed and immediately recognized in all IGEQ member countries, thus easing the difficulties of coaching in other parts of the world and reassuring employers that the holder is properly qualified, current and active, and to what level. EC Licensed Coach ITP holders are included in EC's Find a Coach. It is important to note that coaches recognized by another IGEQ member Federation to work at the level of their passport are NOT eligible to receive a NCCP certification at the same level.
To apply for an ITP in Canada you must meet the following requirements:
Hold an EC Licensed Coach Status
EC NCCP Competition Coach/Specialist/Competition Development (HP1) Certified or hold a national equestrian federation certification which appears on the IGEQ Riding Instructor Eligible Qualifications matrix
Be a citizen or permanent resident of Canada
---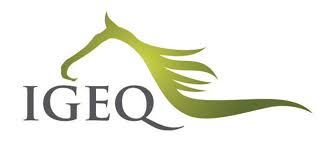 The following is required
Requirement
Name
Requires at least 2 Completed

International Trainers Passport Application
IGEQ Passport Photo
Requires at least 1 Completed

IGEQ INTERNATIONAL LEVEL 1
IGEQ INTERNATIONAL LEVEL 2
IGEQ INTERNATIONAL LEVEL 3