Registered Coach Status (2022)
Registered Coach Status is designed for self-declared coaches and instructors, including those working towards coach certification. Applicants are actively engaged in equestrian instruction and coaching.
To obtain Registered Coach status you must have a current PTSO membership, an active EC Sport License, and ensure the Safe Sport training, screening, and insurance requirements listed below are completed and/or up to date. There is a detailed description for each requirement that can be viewed by clicking the program name in blue.
IMPORTANT: Uploaded documents will not be verified until after payment has been received for your Coach Status application in MyEC.
---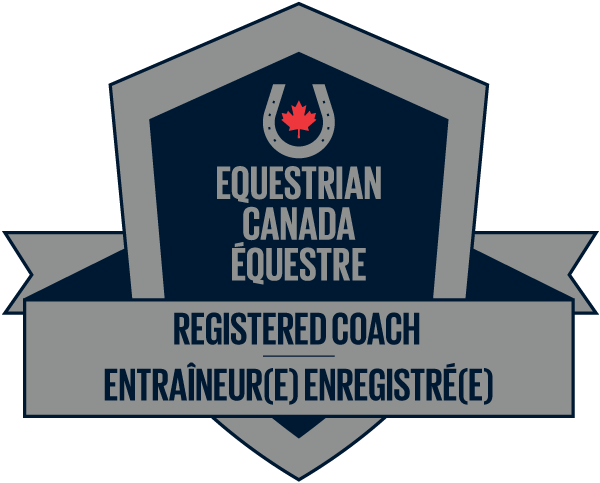 The following is required
Requirement
Name
Requires at least 1 Completed

Equestrian Canada: Concussion Awareness
NCCP Making Headway in Sport (Multisport)
Requires at least 1 Completed

Fostering Healthy Equestrian Environments
Coaching Association of Canada Safe Sport Training
Respect in Sport for Activity Leaders (Mandatory for SK & MB Coaches)
Requires at least 1 Completed

Standard First Aid Level C (delivered by a recognized Canadian First Aid provider)
Requires at least 1 Completed

Enhanced Police Information Check (EPIC) - Coach
Criminal Record Check (CRC)
Requires at least 1 Completed

Equestrian Canada Online Screening Disclosure
Screening Disclosure Form
Requires at least 1 Completed

Letter of Reference Form 1 (Email Invite)
Coaching References
Requires at least 1 Completed

EC Certificate of Insurance
Waiver of Insurance and Acknowledgement of Risk